Spring at Kaiteriteri
Plan your visit this spring
Spring is a season of renewal, and there's no better place to embrace the rebirth of nature than at Kaiteriteri Recreation Reserve in Kaiteriteri. In this blog, we'll explore all the best parts of Kaiteriteri and how to make the most of your visit this spring.
One of the remarkable aspects of the Kaiteriteri Recreation Reserve is the multitude of activities we offer. Whether you're an adrenaline junkie or prefer a more relaxed pace, there's something for everyone:
Kaiteriteri Beach is of course our main attraction, with its blue-green waters and golden sands, you can take a refreshing dip in the ocean or soak up the sun, it truly is a paradise for everyone who visits.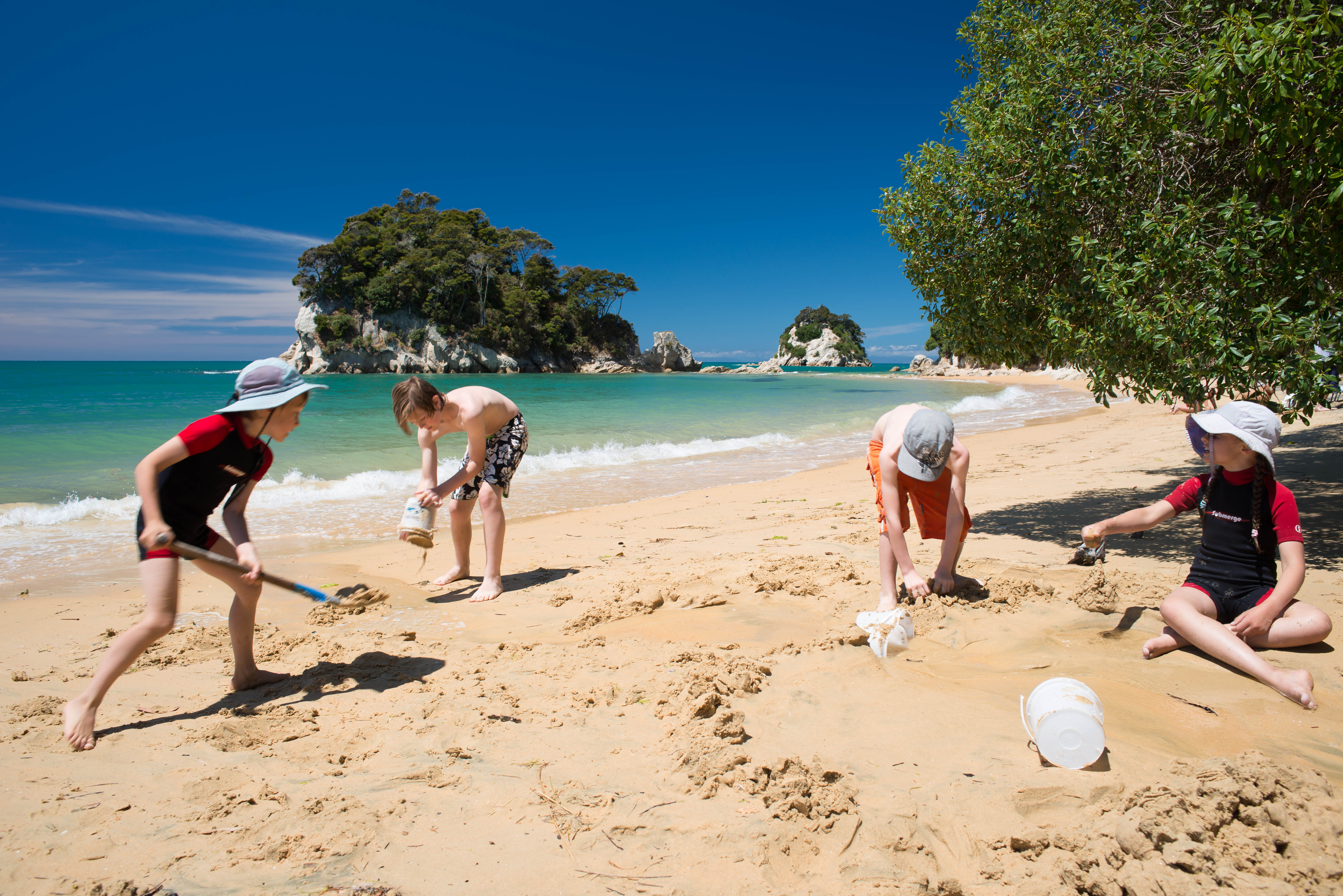 If you want to dive deeper into exploration there's kayaks and paddle boards available for hire, our very own Kaiteriteri Mountain Bike Park right behind the beach ready to ride any time of the year, as well as short walks ranging from 10 - 50 minutes and day hikes through the Abel Tasman, visit our "Things to see and do" page to learn more.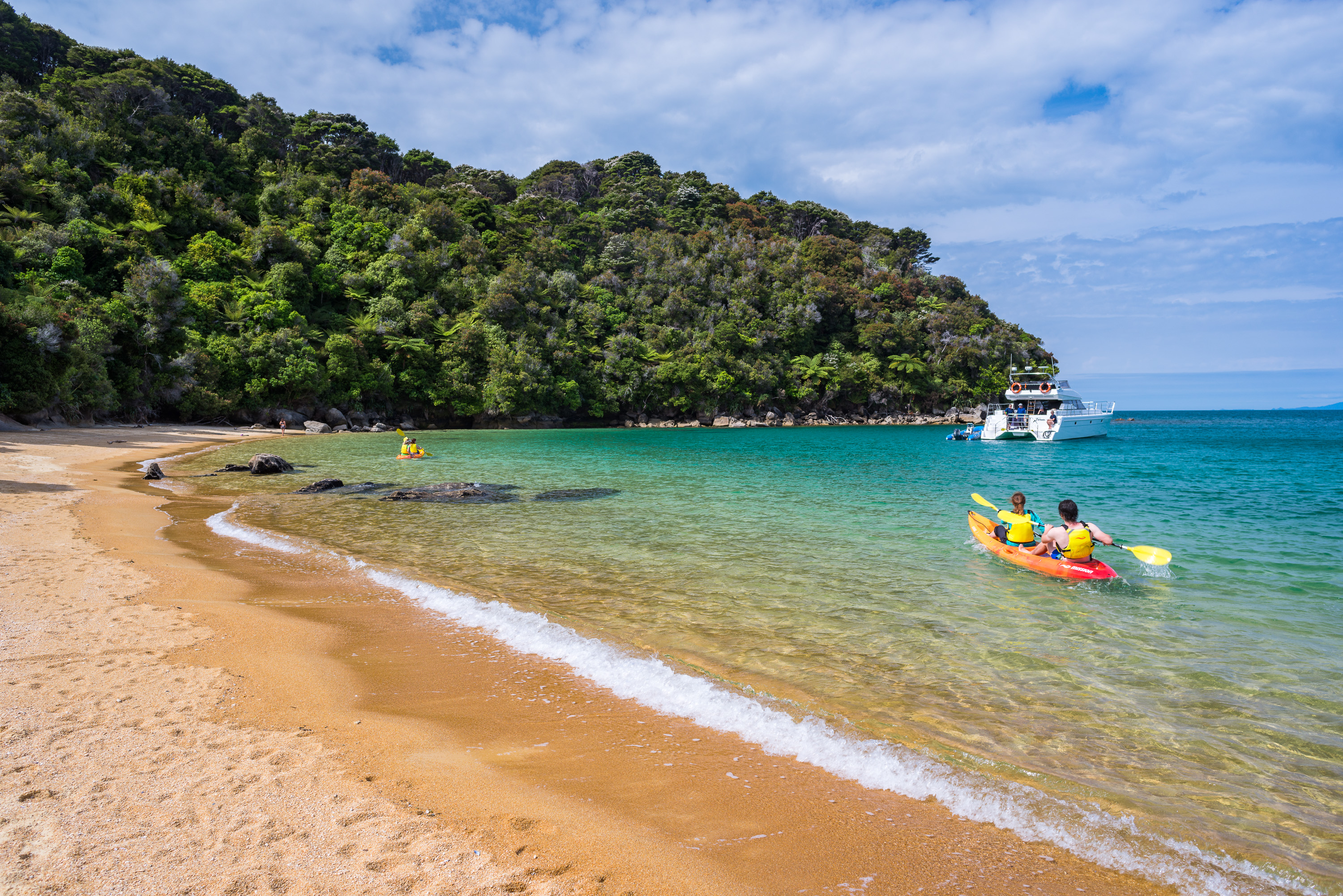 When planning your trip, the website provides essential information on getting there, parking, facilities, and tide times. For quick replies to questions and updates, follow Kaiteriteri Beach on Instagram and/or Facebook.
Once you're ready to book, choose from a diverse range of our accommodation options, from self-contained apartments to cozy cabins.
We also offer special packages for those wanting a more catered option.

And don't forget about Kaiteriteri campground for campervans, caravans, and tents!

After a day of exploring, satisfy your appetite at the Reserve's Waterfront restaurant and bar or enjoy quick bites at Kaiteriteri Store. Sample fresh food and locally produced wines while taking in the stunning views.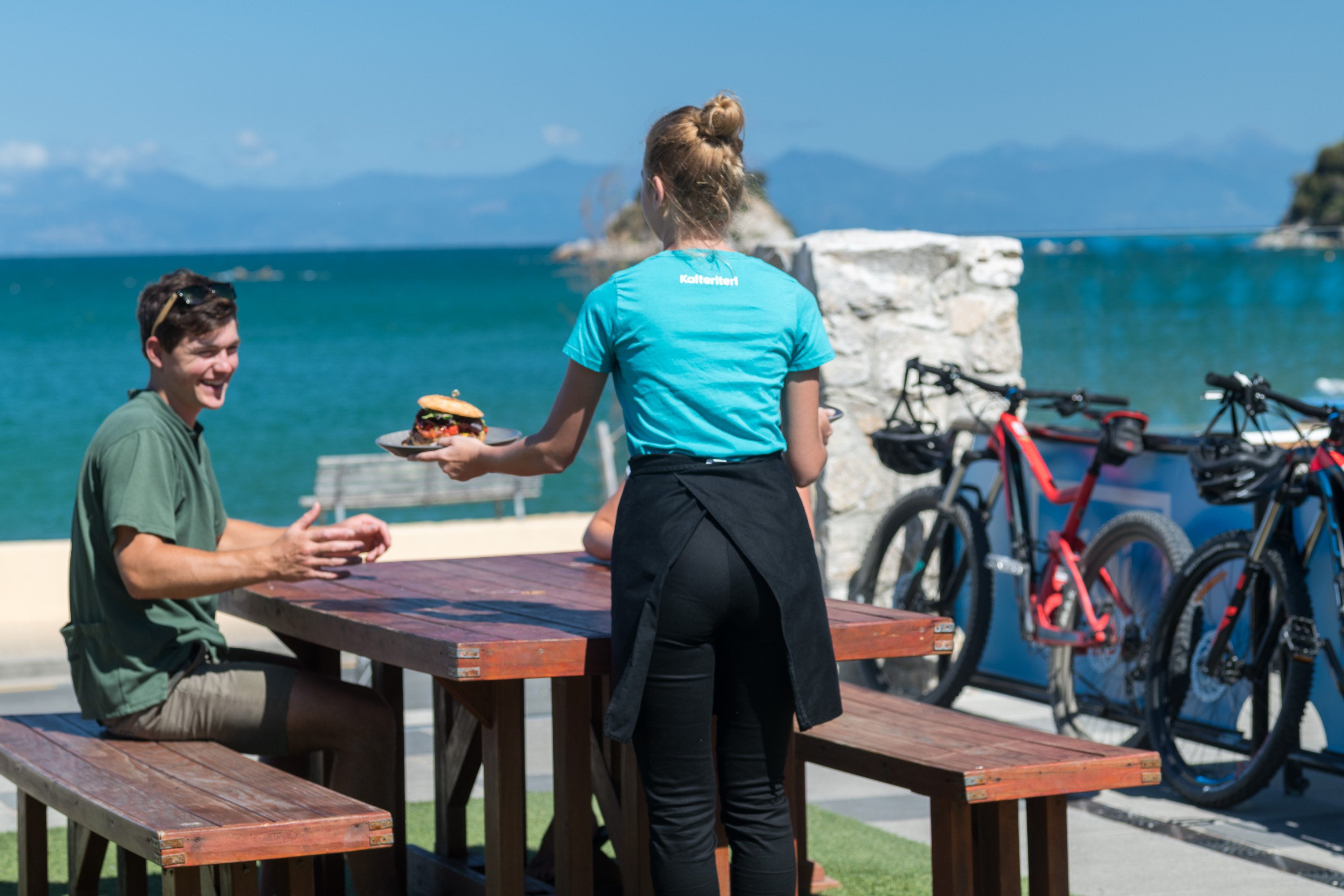 Kaiteriteri Recreation Reserve is the perfect place to experience the beauty and adventure of spring. Don't miss your opportunity to embrace the essence of spring in paradise.
To learn more about Kaiteriteri Recreation reserve and our sustainability efforts click Here.